"My Aspiration for this Ashram is that it may become a bouquet of flowers so that there is fragrance in our neighborhood. And as far as the wind carries, as far as the visitors of this Ashram go, they carry that fragrance to the corners of the world."

~ Babaji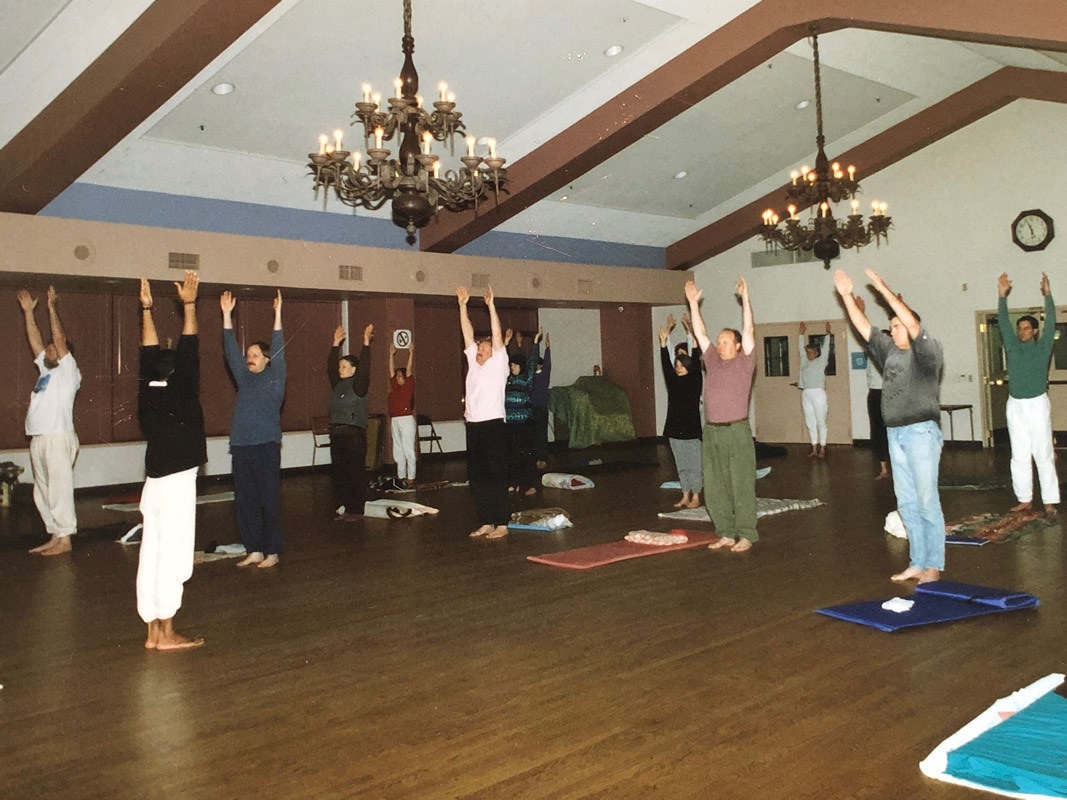 Babaji arrived in Sonoma in 1990 after receiving the blessing of his guru, Aghoreshwar Bhagwan Ramji to start his new life as a monk in the Aghor tradition. On July 2, 1990, he set out from his home in Northern California, with little more than a full tank of gas in his car and no destination in mind. Aghoreshwar had told him that he would be tried for three days and if on the fourth day he found a place to set his foot, he would know that he was on the right path.Founding of Sri Sarveshwari Samooh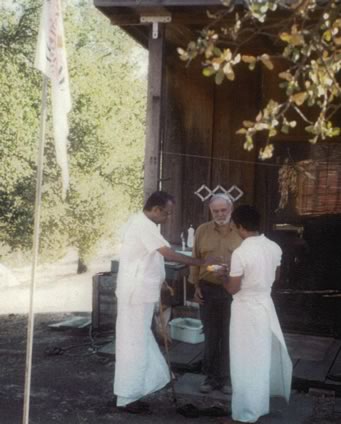 Driving southbound on Route 101, a trip he had made many times throughout his life, he saw the word "Sonoma" on a road sign and in it saw the Sanskrit phrase Sono Ma – "sound of the Divine Mother". He took the exit and eventually landed at the historic Sonoma Plaza, where he remained without eating or sleeping for two days. On the third day, he was directed to the home of a well-known resident of Sonoma who had recently returned from India. She offered him food and directed him to a place where he could find shelter. Aghoreshwar's blessing was fulfilled.
A little over a year later, he established "Sri Sarveshwari Samooh" (now known as Sonoma Ashram Foundation) on September 21, 1991 at at the Sky Farm Sanctuary, in the presence of Aghoreshwar. The founding of the Ashram occurred auspiciously on the 30th anniversary of Aghoreshwar's service organization, also named Sri Sarveshwari Samooh, in India.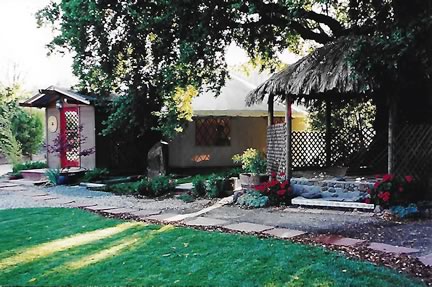 When Babaji asked what the focus of the Ashram in the West should be, Aghoreshwar responded: "In India, our organization has many leprosy hospitals, schools and clinics for the poor. But the leprosy of the West is restlessness and it is very contagious. Here you should establish a center of stillness where people can experience the Divinity residing within in the form of Peace."
In 1993, the Ashram moved to Carriger Road, and in 2003 it moved to its current address on Craig Avenue. Since this time, Babaji has passed down the Aghor teachings that he learned from his guru to touch the lives of thousands of individuals. In keeping with Aghoreshwar's vision, Sonoma Ashram has become an oasis of stillness – a sacred place where Sonoma residents and people from all over the U.S. and all over the world gather for learning and self-growth.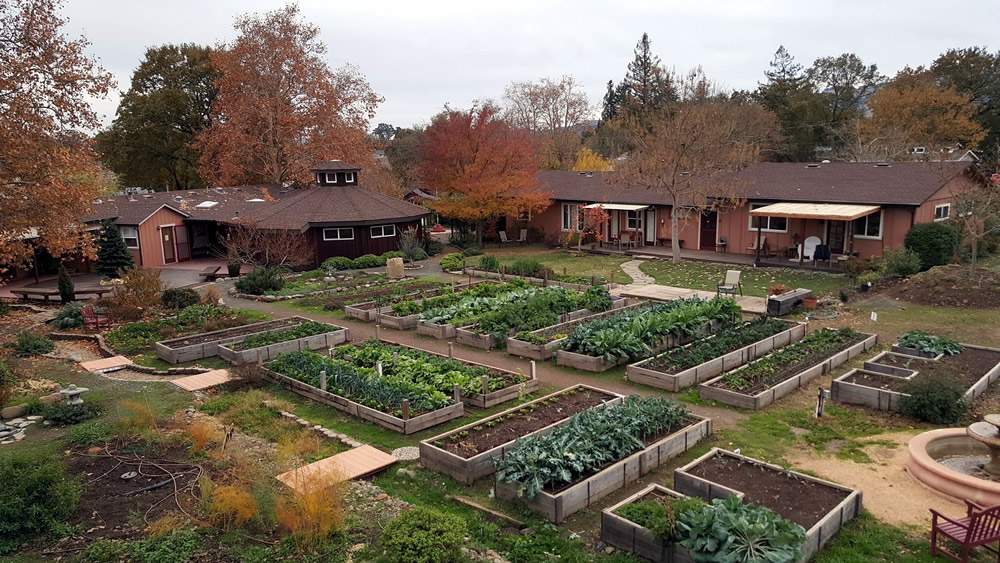 The Ashram provides an environment of tranquility where the struggles of life dissolve and a simpler, more authentic way of being unfolds. It is also a school where one can learn how to live a life of meaning and harmony.
Sonoma Ashram gives you the time and space to reconnect with your highest ideals, with an emphasis on kindness, acceptance and forgiveness – for yourself and others. The ability to maintain inner peace by forming healthy habits and establishing a spiritual practice develops naturally in the Ashram's atmosphere of love and trust.
The intimate scale of Sonoma Ashram is a true strength and is kept that way intentionally. Babaji lives at the Ashram and spends most of the year there, continuing the teachings of Aghoreshwar, living a lifestyle of yoga and meditation, and offering support and guidance to the community in Sonoma and visitors from all over the world. He frequently travels to the East Coast, Mexico, Europe and India to spend time with an extended community of people dedicated to practice, service and peace. He is a true role model for anyone seeking inspiration and guidance; he radiates love and embodies living with a purpose.
"Everyone can have a spiritual practice. Even if it's just 5-10 minutes a day."
~ Babaji