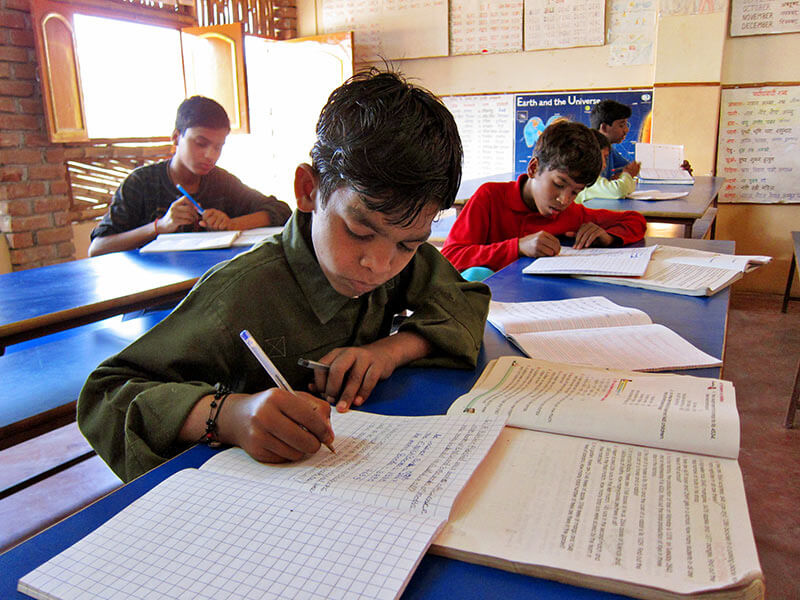 The K-5 Anjali School serves over 100 disadvantaged children, who would not otherwise be able to afford or access an education in the Samne Ghat and Nagwa neighborhoods of Varanasi. The school is tuition-free; the lessons are based on standard curriculum but also help students develop the tools of life. The approach includes yoga, meditation, visualization and understanding of the richness of Indian culture, as well
as cultivating a deep appreciation of other cultures. Students are also give periodic medical check-ups in an ongoing effort to ensure a safe and healthy learning environment. Anjali School also employs 7 teachers and staff.
The Foundation is in the planning phase of building new, larger and better equipped classroom facilities. The new structure will also address our ongoing concern for the children's safety away from the river flood zone.
For more information, please visit https://anjalischool.org

Click here to donate directly to Anjali School
Click to enlarge photos: