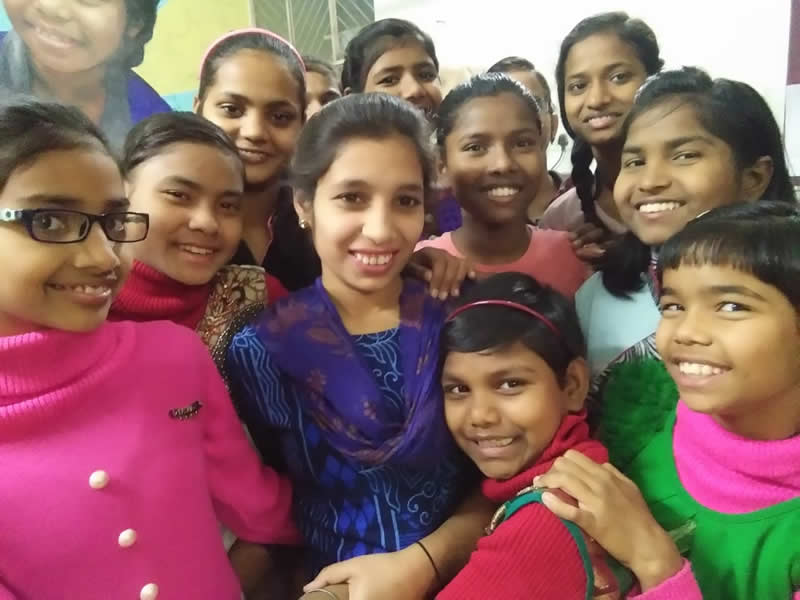 We are pleased to support "Shanti Niketan" which is run by Rishi Pargatisheel Shiksa Sansthan, an NGO in Varanasi dedicated to providing quality education and shelter to children in need.
In Hindi "Shanti Niketan" means "abode of peace." This hostel was initially founded to provide a home for girls who were orphans or had absent, abusive, or otherwise uncaring parents. Over time, and in recognition of the haven that it has become, the Indian government authorities have also designated Shanti Niketan as a temporary shelter home for girls and young women while their cases are under review by police and child welfare authorities. At any hour of the day, local police will bring girls and young women who have been kidnapped, who have attempted suicide, or who have otherwise been found on the street separated from their families, to the shelter. Often these girls and young women have no place else to go.
Currently there are 28 girls living permanently at the hostel. When a new girl arrives at Shanti Niketan, she enters a loving family environment. Each new girl is warmly welcomed and embraced as the newest "sister" of the family. "Deedee", the Hindi word for "elder sister," is heard all the time at Shanti Niketan, as girls new and old, temporary and permanent call out to one another, laugh together, and support one another.