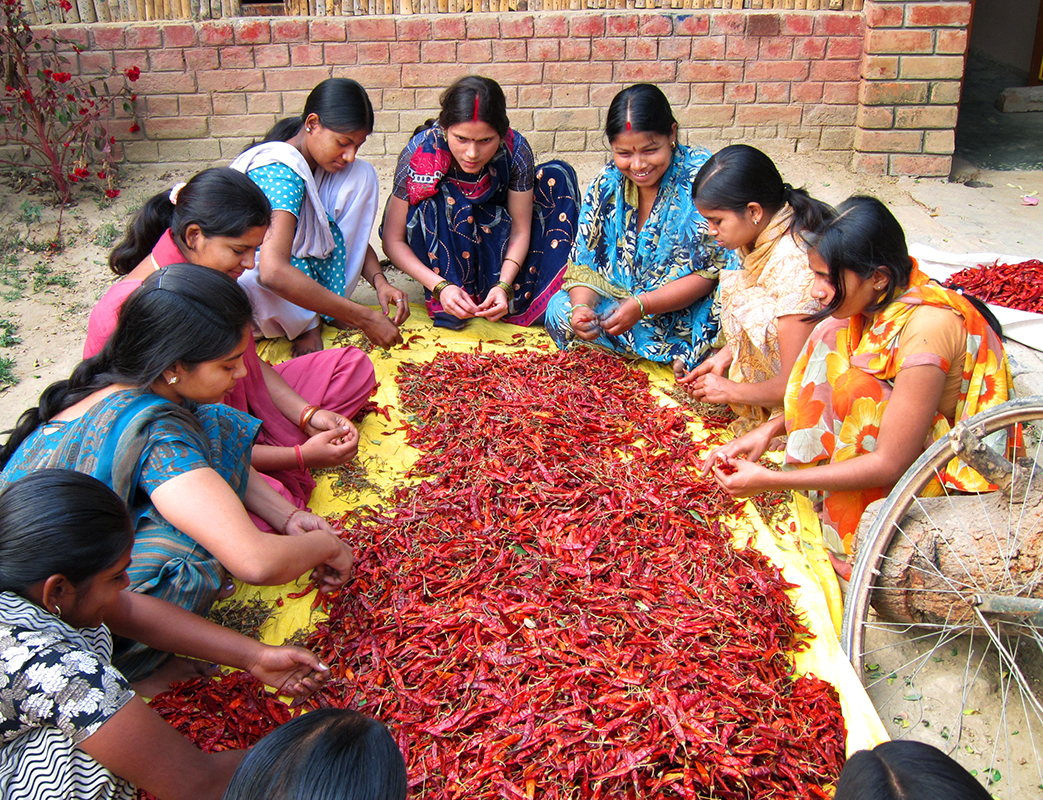 Located on the Bal Ashram property, Project Shakti has been inspiring and uplifting an ever-growing population of underprivileged women in Varanasi since its creation in 2009.
Serving primarily uneducated young women, the program provides training in a variety of skills such as sewing, tailoring and handicrafts.

Under the leadership of Maricruz Morales of Napa, California, we established the Shakti Beauty School where women have the opportunity to learn and practice various beauty techniques, such as henna, threading, haircutting, manicure/pedicure as well as make-up application and design.
Project Shakti also maintains a scholarship fund for young women whose families cannot afford the costs of education.
Beyond what they "do" Project Shakti also provides a wonderful opportunity for local women to "be" – to gather together in community in a safe and protected space outside of their households.